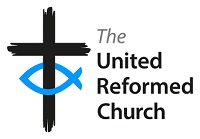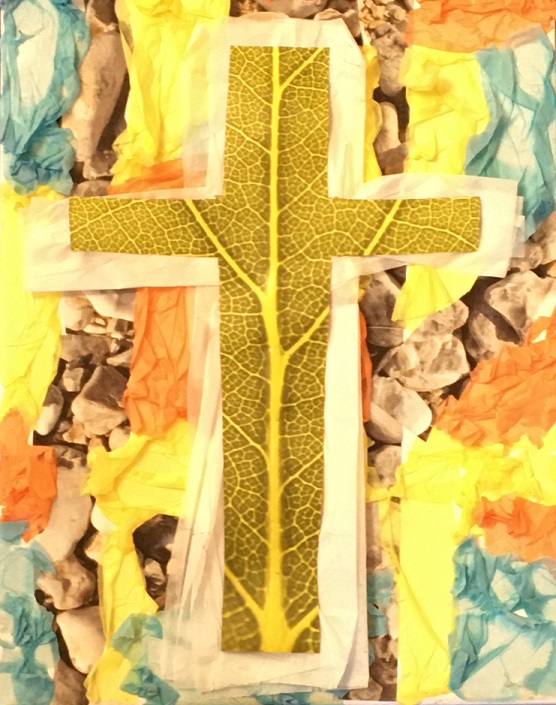 Online articles to help us through these troubled times
On this page:

• New Year Greetings

• Christmas

• Support for Black Lives Matter (BLM)

• Worship during the "Lockdown"
New Year Greetings (by Penny Fynn)
Bible readings:
- Psalm 29
- Genesis 1:1-5
- Mark 1:4-11
- Acts 19: 1-7
As I write at the start of the first full week of the New Year, 2021, may I wish you all a good year. As we walk away from the past year with its troubles and restrictions, its stresses and tensions, in order to put things into perspective, we read the Psalm and echo in our hearts the wonder the psalmist expresses at the greatness of God, and we consider anew God's power and majesty, especially all that the writer associates with God's voice. Then, let us spend time worshipping God, looking for God's strength and blessing for our life and the life of the world this coming year.
We realise that the other three bible readings speak of new beginnings, each one associated with the others:
The first verses of Genesis, the very beginning of the bible, speak of the beginning of God's creation and of God's first command: 'Let there be light'. As the light and darkness were separated, so day and night came into being, and they have set the pattern for life ever since.
The gospel-writer, Mark, wrote of the beginning of John the Baptist's ministry which pointed to the beginning of Jesus's ministry. 'I baptize you with water; but he will baptize you with the Holy Spirit.' Jesus' ministry began with his own baptism and confirmation by God's voice: 'You are my Son, the Beloved; with you I am well pleased.'
In the book of Acts, we read about Paul arriving in Ephesus and asking some new believers if they had been baptized with the Holy Spirit. No, they said, they didn't know about the Holy Spirit; they had been baptized with water only. Paul gives them an excellent short explanation and challenge: (from 'The Message' translation) 'John preached a baptism of radical life-change so that people would be ready to receive the One coming after him, who turned out to be Jesus. If you've been baptised in John's baptism, you're ready now for the real thing, for Jesus.' Acts 19:4
With God, new beginnings are always possible and there is hope now for several public new beginnings to do with slowing the pace of climate change, vaccinations against Covid 19 and various aspects of justice, for example. We are, for the present, restricted to our homes again, hoping to avoid illness or to pass it on to others. But our spirits are free, we can pray. We can pray for new beginnings of all sorts – for ourselves, for those we know and love and for the world community.
We can pray in the words of a song from Nicaragua:
'For the world and all its people, we address our prayers to God:
Confidently all can worship in the presence of the Lord.'
Verse 4: 'Christ is here and Christ is stronger than the strength of sin or sword.'
Verse 5. 'God will fill the earth with justice when our will and his accord.'


from 'Sent by the Lord' songs of the world church, Iona Community, Wild Goose Publications 1991
Lord, we pray for the health of the nations, for responsible attitudes by all citizens, for the wisdom of leaders, for caring communities.
We can pray for ourselves in the words of a small song from the Iona Community:
'Take, O take me as I am; summon out what I shall be;
set your seal upon my heart and live in me.'


from 'Come all you people' shorter songs for worship, John L. Bell, Wild Goose Publications 1994
One of Brian Wren's hymns is concerned principally with justice and peace, but still, each action can be applied to all aspects of life:
'This we can do for justice and peace:
We can pray – we can give – we can see - we can hope'


from 'Rejoice and Sing' hymnbook of the United Reformed Church published 1991
I think that even when we cannot be active out and about in the community, we can still be active in these various ways – and if we ourselves know the love and calling of God, as Jesus did, and the presence of God's Holy Spirit in our lives, as Jesus did, we can be inspired to positive living for God, for others and for ourselves. I remember the minister who was my tutor on a training course once saying: 'The same power that was available to Jesus is available to you today.' Obvious really, but somehow those words reached me then as never before. It's very profound and yet simple: the same power, of the Holy Spirit, that was given to Jesus and to all baptized believers, is available to us, who continue Jesus' work on earth today.
Can we start something new this year – something we didn't think of last year – because, let's face it, we ticked almost everything off our 'to do' lists last year, didn't we? Not expecting to still be housebound right now?
I confess I've never read the bible right through – so that's something I've decided to do this year. How about you? Last year I really enjoyed keeping in touch with the older members of the congregation who used to meet monthly in peoples' homes by writing to them in the week of the meeting not happening. Perhaps this year I'll extend that ministry to others. How about you?
Prayer for 10th January from 'Conversations' the URC Prayer Handbook 2021:
'Bathed in God's love'
I can barely believe it, God,
that those words, spoken of Jesus,
affirmed by John the Baptist
could possibly apply to my life.
I am such a half-hearted, fearful follower,
you can't possibly want someone like me
in your glorious kingdom of love.
Yet at my baptism I was chosen and marked
with the sign of the cross –
a symbol of just how far your love would go
for me – your wayward child,
unworthy companion of Christ.
Loving Father God, parent of all,
Help me to rise form the waters of doubt,
to new life with Jesus.
Let me feel your Spirit hovering close;
hear your words of hope;
and know I am forgiven, restored,
and bathed in your amazing love for me. Amen


by Carol Dixon
Penny Flynn
Christmas
Christmas, a time of joy and celebration, when as Christian's we remember the birth of our saviour, Jesus Christ.
A Message for Advent and Christmas from the Revd Dr Janet Tollington
| | |
| --- | --- |
| | We are in the season of Advent, traditionally understood in the Christian Church as a time of waiting and of preparation. We look forward to the celebration of Christmas when we recall the birth of Jesus in Bethlehem, coming as God incarnate to live among people like us – Immanuel, which 'means God with us' – to make known God's kingdom of justice and joy to the world; and to be our Saviour. |
| | |
| --- | --- |
| Usually this is the season of Nativity plays in schools and churches, of numerous carol concerts and candle lit services, when we can lift our voices and sing familiar words together in praise of God. We joyfully join in the song of the angels 'Glory to God in the highest heaven, and on earth peace, good will among people' (Luke 2:14); and anticipate sharing food and fun with family and friends as we gather together. | |
| | |
| --- | --- |
| | This year, though, it is different because of the pandemic which has affected every aspect of every person's life the world over. We have lived through lockdowns, quarantine, and self-isolation; we have learned about furlough, test-and-trace, the rule of six (or three, or various other numbers) inside and outdoors, and tiers (1, 2 and 3); and become confused, frustrated, fearful, anxious, lonely, or angry on behalf of ourselves or others. Some have lost loved ones, some continue to live with long-term consequences of Covid-19, some caught it and recovered quickly; and some have had the disease without even realising it. Some have been affected more by emotional and mental health issues than physically; and for all life has been changed. |
We have clapped for carers and key workers and learned to queue as never before; and whilst we long to 'get back to normal', in our hearts I think we know that life will be different from now on. Many of us have embraced technology and discovered that we can still worship 'together' on-line. We have realised that many meetings can deal efficiently with business without everyone needing to travel to the same venue; but we know that Zoom (or any other digital platform) can never replace the benefits of being with others face-to face and the joys of human contact.
| | |
| --- | --- |
| So this Advent we all wait. We wait for the vaccine to be available and to work its 'miracle', not just for us but for all the nations of the world. We wait for the chance to mix socially and hug one another again. We wait for new jobs to be created for those who have been made redundant, so that all can live secure. We wait to plan travel and holidays once more, so that we can enjoy the wonders of creation. We wait for the world to become a safe place, once the disease is under control. We wait for joy and laughter, for justice and peace, for love and life to be the experience of everyone. In other words, we wait for the coming of God's kingdom - and that is good news! | |
| | |
| --- | --- |
| | But waiting isn't about sitting back and doing nothing, leaving everything to God, for Christ calls us to join in with God's mission of love to the world. Hence Advent is also a time of preparation. Not the frenetic preparation that many engage in – rushing to the shops, buying and wrapping presents, decorating the tree, the house, baking and cooking sufficient to feed the 5000 and filling freezers, in readiness for the great day. The great day of the Lord is what we should be preparing for, as God's people, during Advent: preparing the world for the coming of Christ - as a child in the manger, as a friend and teacher, as a crucified saviour, and as our risen, living Lord - coming again to establish God's eternal kingdom, by sharing the good news in word and deed. |
| | |
| --- | --- |
| This kind of preparation leads us out into the world through faithful prayer for its needs and loving service towards our neighbours. It is preparation that grows out of hope and calls us to expend our time, our talents, our resources, in ways that offer hope to others. Hope is not false optimism, or simply wishing for the best – hope is rooted in confidence, confidence in the God who came in Christ, who is continually with us through the Holy Spirit and who will come again at the end of time to bring all things to completion. Hope becomes real and something to believe in when it is made visible in the world through the lives of ordinary people like us, as we witness to our faith in acts of kindness and words of forgiveness and acceptance. | |
| | |
| --- | --- |
| | So let us wait with hope in our hearts and on our lips; and let us commit ourselves to prepare the way for Christ, until 'the glory of the Lord shall be revealed and all people shall see it together' (Isaiah 40:2) and God's kingdom comes. |
In the meantime I wish you a joyful Christmas in the company of loved ones and a peaceful New Year.
With love,
Janet (The Revd Dr Janet E Tollington)
Samaritan's Purse Operation Christmas Child (Shoebox Appeal)
The Shoe Box Appeal, despite the coronavirus situation, is taking place again this year. It was good to be able to welcome Laurie & Brenda Horden from Samaritan's Purse to lead our worship on 18th October and tell us about the charity and its Christian roots. We were to have held Shoebox Sunday on 15th November but, due to the second "Lockdown", we were unable to mark it in the usual way. However, members of our congregation had been bringing their boxes for a number of weeks and with the addition of boxes from Bassingbourn and Buntingford we had a good number in the current circumstances.
As has been the custom over recent years, our friends from Fowlmere Parish Church brought their shoeboxes to add to the collection which amounted to over 50 boxes and in total (plus some additional cuddly toys) which is pictured. Once the collection points re-open following relaxation of the current Lockdown we will deliver the shoeboxes for onward transmission to bring some joy to children in some of the most deprived areas of our world. We thank all who have supported this appeal again.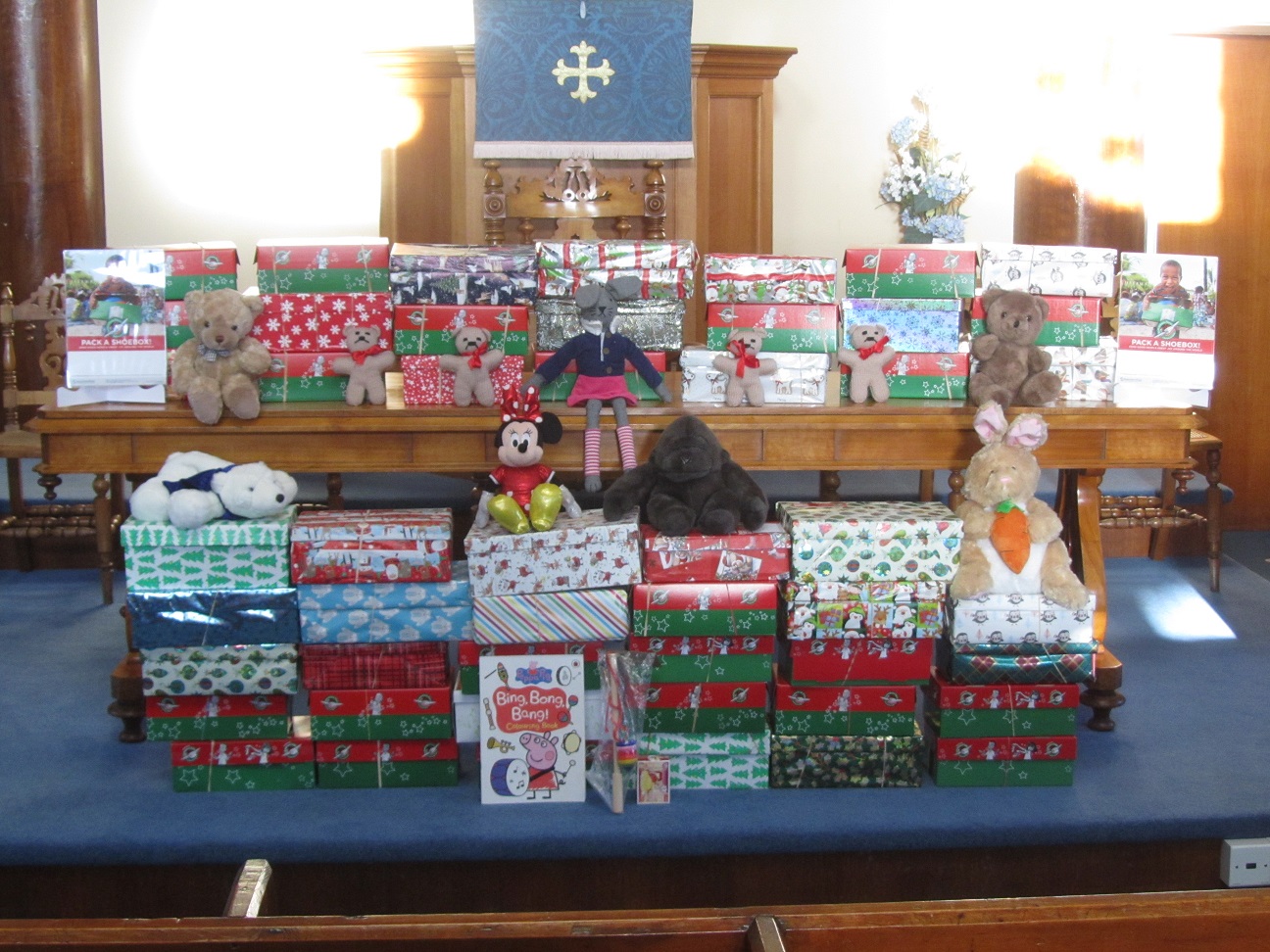 Support for Black Lives Matter (BLM)
Many of us have been deeply troubled by the events in the US that have led to the global "Black Lives Matter" movement. It is sad that in the 21st century we are still plagued by the ongoing menace of racism. This is not just a remote issue affecting faraway places. Within our own society most people of an ethnic minority background will experience prejudice and disadvantage, purely because of the way they look. As Christians we find this abhorrent and altogether unacceptable.
URC Youth made the following statement: "We hope to affirm our commitment to being anti-racist and will take this opportunity to consciously examine our own practices to see where we can do better." See https://urc.org.uk/latest-news/3511-black-lives-matter-urc-youth-stands-in-solidarity for the full article and links to resources.
At Melbourn URC we echo this statement, advocating for acceptance of all peoples and reject all forms of action that differentiate based on racial backgrounds. We will work to examine what we can do better and ensure that inclusion is enshrined in our culture within the church. Watch-out for more to come on this topic.
What does the bible say about racism?
Galatians 3:28 NIV
There is neither Jew nor Gentile, neither slave nor free, nor is there male and female, for you are all one in Christ Jesus.
John 7:24 NIV
Stop judging by mere appearances, but instead judge correctly."
Matthew 28:19 NIV
Therefore go and make disciples of all nations, baptizing them in the name of the Father and of the Son and of the Holy Spirit
Worship during the "Lockdown" (by Rev Rosemary Hartley)
We are all used to some worship at home. We may follow something like the IBRA readings and notes, making a quiet time for prayer, maybe first thing in the morning. We may just offer a flash prayer for help for ourselves, or for another during the day. We may say thank you for the way things have worked out. We may commit ourselves to God's care as we come to the end of another day. We may do all these things.

But we are all used to worship together on Sundays. We enjoy a variety of approaches in an interregnum, with different people coming each Sunday to lead the Service and using our basic framework in their own individual way. It includes prayers of adoration, confession, thanksgiving, dedication and intercession. There are readings from the Bible and the gospel is proclaimed.

So what I do on Sundays at the moment is this:

I settle down in front of the computer about five minutes before 11 am. At this time I know that friends in Melbourn and in St. Neots are settling down in their own homes to share worship together at our usual time for Sunday worship. I bring them to mind before God.

I go to the website of the URC in St. Neots where I was a Member from 2006 until I moved to Harston last year. I listen to their Minister Rick with his prayers and thoughts on the Bible passages set for the day.

Then I turn to one of the suggestions on the website of our Melbourn URC. On Easter Sunday I sang the traditional hymns supported by the choir of Kings College.

On the first Sunday after Easter the lectionary readings included John's account of the appearance of the Risen Christ to the disciples. In the URC Prayer Handbook, which I follow every year, the Opening Prayer started:

"Risen Christ,
when we find ourselves behind closed doors .......
come and stand amongst us."

It continued with topics of intercession with the same request

"Where there is fear and anxiety ......
Where there is loss and grief ......
Where there is doubt and insecurity ......"

But it was that Opening Prayer I particularly wanted to share. It had been written months before the Coronavirus crisis and Lockdown. Yet so amazingly appropriate!

So we can worship day by day in the way we always do. On Sundays we can take advantage of whatever the media have to offer on whatever equipment we have.

The one thing we can't do is meet around the Communion Table to share in the Sacrament of the Lord's Supper, and express our fellowship in conversation together.

We look forward to the time when the virus is defeated, and we can meet again.

Rosemary Hartley





Find us at: Orchard Road, Melbourn, Cambridgeshire SG8 6BP
https://www.google.co.uk/maps/place/Melbourn+URC+Church


---
Copyright © 2016-2021 Melbourn United Reformed Church