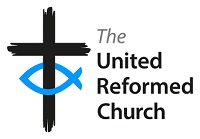 The United Reformed Church has expressed its sadness at the passing of HRH Prince Philip, the Duke of Edinburgh. The URC full response can be found at: https://urc.org.uk/latest-news/3787-the-death-of-hrh-prince-philip-the-duke-of-edinburgh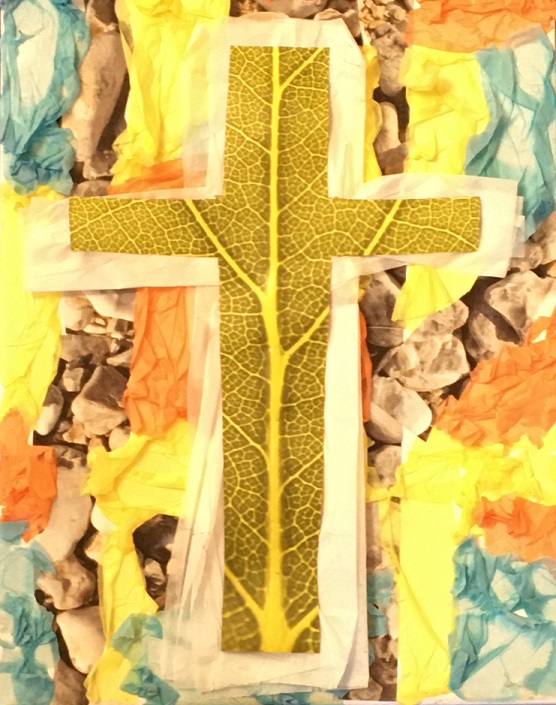 Online articles to help us through these troubled times
On this page:

• A Message for Holy Week and Easter

• Week of Prayer for Christian Unity

• Support for Black Lives Matter (BLM)

• Worship during the "Lockdown"
A Message for Holy Week and Easter (by The Revd Dr Janet E Tollington)
| | |
| --- | --- |
| As we move towards the end of Lent and begin to focus on the events of Holy Week and Easter, it has always been tempting for Christians, especially Protestants, to move swiftly from Jesus' entry into Jerusalem on a donkey on Palm Sunday to the celebration of the empty tomb and resurrection a week later. We may pause briefly to remember the last supper Jesus shared with his disciples through a communion service of Maundy Thursday; and perhaps join in a walk of witness (ending with hot cross buns and coffee) on Good Friday – although not this year of course! | |
| | |
| --- | --- |
| | We generally prefer to skip over the accounts of betrayal, humiliation and agonising death that Jesus endured as that final week of his earthly ministry unfolded – it is all too painful. |
| | |
| --- | --- |
| I expect that we may also misinterpret the shouts of 'Hosanna!' while palms were spread out before Jesus, as recorded in the Gospels, as being akin to the shouts of 'Hallelujah' ('Praise the Lord') that accompany exclamations of 'Christ is Risen' at Easter. However 'hosanna' is the Hebrew/Aramaic word for 'Save us!' and our faith teaches us that it was through the suffering of Jesus, his passion and his death on the cross, for our sakes, that God's work of salvation was accomplished. | |
| | |
| --- | --- |
| | Over the past year many people have been and still are, crying out to God: 'Save us!' Save us! - from the grip of this pandemic; from the death and ill health inflicted on so many by the virus; from the restrictions on our lives; from the isolation, loneliness and despair suffered by countless people of all ages around the world. |
| | |
| --- | --- |
| As Christians we believe that God hears our prayers; and as we see infection rates continue to decline and more people receive vaccinations, we look forward in hope to the joys of new life, life in all its fullness, resurrection life. However we also recognize that the loss of livelihoods, the impact on our children's education, on mental health and on the economies of all nations, caused by Covid, will result in adverse consequences for billions of people for months, years or even a generation ahead. | |
| | |
| --- | --- |
| | When Jesus was raised from death, it was through the scars of his suffering, the marks of crucifixion, that the risen Christ was recognized by his disciples (John 20:20, 27). It was as he opened up the scriptures and broke bread with fellow travellers in Emmaus that his identity was revealed (Luke 24:30-32). It was as he uttered words of forgiveness and acceptance to Peter, who had denied him, (John 21:15ff) that Jesus' followers began to realise what being his disciple entailed as Peter was re-commissioned to continue God's mission of love to the world. |
| | |
| --- | --- |
| We believe that resurrection life has been made available to us, to all peoples, through the saving work of God in Christ. We don't need to wait for the pandemic to be over before we can proclaim the truth of the Easter message: Christ is alive, salvation has come. But the world will only recognize this truth if the Church, as Christ's body, continues that mission of selfless love. | |
| | |
| --- | --- |
| | As individuals, as churches, we have been scarred in various ways by the pandemic; but we also know the joys that come through our life in Christ. Perhaps it will be by sharing something of our scars with others that we can let our assurance and hopes for the future point them towards recognizing Christ themselves. Perhaps it will be through engaging with the scriptures, or by sharing meals with friends or strangers, that we will enable the living Christ to be seen. Perhaps it will be as we strive to be forgiving towards anyone who offends against us that we will be able to live out our calling. |
| | |
| --- | --- |
| Above all, let us learn the lessons of Easter: that God is love, that God's love is for everyone and that God's love has conquered every kind of suffering that the world can inflict. Let us go into the world and share that love with everyone we meet as we proclaim, 'Hallelujah! Christ is Risen!' | |
| | |
| --- | --- |
| | I share your joy at knowing that the Revd Sue Fender has accepted the call to become the next minister of the Link Pastorate; and that she and Alex will soon be moving to live in your village. I pray that she will be able to recognize Christ in each of you through the love that flows out of you towards both of them as they settle in; and towards the whole community. And may the new life that you share together bring you all lasting joy. |
I wish you all a very Happy Easter and all the blessings that Christ alone can give.
With love,
Janet
Week of Prayer for Christian Unity
Bible reading:

There follows two articles around the theme of "Abide in my love and you shall bear much fruit" which is the theme chosen for the 'Week of Prayer for Christian Unity'. The first is from Alison Gray and the second is from Faith Paulding.
The True Vine (by Dr Alison Gray)
When I moved house three years ago, I was delighted to find that the previous tenants had been skilled gardeners. Not being particularly green-fingered myself, I waited to see what might appear during the year and hoped that I wouldn't accidentally kill anything! One of the surprises towards late summer was that what had looked to me like a dry, dead, gnarled trunk growing close to the outside wall of the house transformed over the summer into a fantastically vibrant and incredibly tall grape vine! It was incredible to watch the shoots of the vine springing up and out, bearing huge clusters of red wine grapes, surrounded by vibrant green leaves. Due to the gardener's attentive care and pruning before I arrived, the vine was healthy and flourishing. What a powerful image for us of the church being rooted in God's loving presence and shaped by God's attentive care.
John 15.1-17 is the passage selected by the community of Grandchamp, Switzerland, as a focus for the Week of Prayer for Christian Unity (observed this year from 19th-25th January, for further resources, see https://ctbi.org.uk/week-of-prayer-for-christian-unity-2021/ ). It may well be an overly familiar passage to you, so I hope that by looking closely at the image in Jesus' words you will see something new that will bless you and inspire your prayers this week. It is the last of Jesus' bold 'I am' sayings, here spoken in the company of his disciples at their last supper, enjoying bread and wine.
The vine image would have been familiar to the disciples, not just from their agricultural experience, but from their own Scriptures. In the prophets, Israel is often compared to a vineyard that has been carefully tended by God (e.g. Psalm 80), yet hasn't produced the fruit of justice and righteousness that the vine-grower intended. For example, in Isaiah 5: "My beloved had a vineyard on a very fertile hill. He dug it and cleared it of stones, and planted it with choice vines… he expected it to yield grapes, but it yielded wild grapes." The image of the vine would have been an emotive one for the disciples, precisely because it was so often associated with warnings of judgement: Jeremiah 2.21 "Yet I planted you as a choice vine, from the purest stock. How then did you turn degenerate and become a wild vine?"
What is so striking, then, about Jesus calling himself the true vine is that he is an individual, and this image has previously been used to describe the whole people of Israel! How can he represent the whole of Israel? Jesus doesn't say "I am the trunk and you are the branches", but "I am the vine and you are the branches". Such is the nature of the unity and indwelling that Jesus talks about if we abide in his love. Through Jesus' faithfulness, he fulfils Israel's calling to be God's vine. We, as the church, are grafted onto that vine (Romans 11). We need to be so careful, as a church, not to see ourselves as the vine: "The Church cannot fulfill Israel's destiny without Christ. Apart from Christ the Church is nothing but dead twigs." (Jirair Tashjian , 2018 http://www.crivoice.org/vine/ )
If you look closely at a vine, it is astonishing how intertwined all its branches and shoots are, an image of real interdependence, so different from the individualism that dominates our 21st century Western world. You may have experienced yourself how challenging it can be for Christians to 'dwell' together like this. The image of the vine calls us back again to the roots of our faith, that we are grounded in the love of Christ, and that we can only exist as healthy, living, fruitful branches if we abide in that love: "If you keep my commandments, you will abide in my love, just as I have kept my Father's commandments and abide in his love. I have said these things to you so that my joy may be in you, and that your joy may be complete." (John 15.10-11) Let us then renew our efforts to love one another, to welcome those who are different from us, to walk closer towards one another (metaphorically!), in order to walk closer to God.
Dorotheus of Gaza, a monk in Palestine in the 6th century, expressed this in the following way:
Imagine a circle drawn on the ground, that is, a line drawn in a circle with a compass, and a centre. Imagine that the circle is the world, the centre is God, and the radii are the different paths or ways people live. When the saints, desiring to draw near to God, walk toward the middle of the circle, to the extent that they penetrate its interior, they draw closer to each other; and the closer they draw to each other, the closer they come to God. Understand that the same thing applies conversely, when we turn away from God and withdraw toward the outside. It then becomes obvious that the more we move away from God, the more we move away from each other, and the more we move away from each other, the more we also move away from God. (Churches Together booklet 'Abiding in Christ', 2021, p.7)
As we contemplate on the Week of Prayer for Christian Unity, may this image of the vine and its branches bearing fruit of the Spirit of love, righteousness and justice, inspire us to pray boldly for Christian unity and reconciliation throughout the world. Above all, may the church be united as a witness to God's love in the world. Let us pray especially for those Christian brothers and sisters who are persecuted for their faith, that they would be able to find refuge, courage and freedom in the True Vine. Let us pray also for those in America who are so sharply divided by their political views, that they will remember who they are when they abide in Christ: branches that are called to bear the fruit of love towards one another. May we abide closely in Jesus' words, and find nourishment and health and life, dwelling in him.
To close, I have included the words spoken daily by the community at Grandchamp, whose "common life is called to be a visible sign of unity in the Church." ( https://www.grandchamp.org/en/life-together/ )
It is a summary of the Rule of Taize, by which they live as a community:
Pray and work that God may reign.
Throughout your day
let the Word of God breathe life into work and rest.
Maintain inner silence in all things
so as to dwell in Christ.
Be filled with the spirit of the Beatitudes:
joy, simplicity, mercy.
(https://www.grandchamp.org/en/community/)
Dr Alison Gray
Tutor in Old Testament Language, Literature & Theology
Westminster College, Cambridge
Abiding in the love of Christ (by Faith Paulding)
The Week of Prayer for Christian Unity prepared by the Monastic Community of Grandchamp in Switzerland has drawn to a close. The theme, "Abide in my love and you shall bear much fruit", is based on John 15:1-17 and expresses Grandchamp Community's vocation to prayer, reconciliation and unity in the Church and the human family. The Grandchamp Community has its origins in Europe in the 1930s, when a group of women of the Reformed tradition sought to rediscover the importance of silence and listening to the Word of God. Today, it remains faithful to a life of prayer, life in community and the welcoming of guests. Through the Week of Prayer for Christian Unity material it invites people to enter into their tradition of prayer and silence.
Jesus said to the disciples, "abide in my love". He abides in the love of the Father and desires nothing other than to share this love with us: "I have called you friends, because I have made known to you everything that I have heard from my Father". Grafted into the vine, which is Jesus himself, the Father becomes our vinedresser who prunes us to make us grow. This describes what happens in prayer. The Father is the centre of our lives, who centres our lives.
Abiding in Christ is an inner attitude that takes root in us over time. It demands space to grow. It can be overtaken by the struggle for the necessities of life and it is threatened by the distractions, noise, activity and the challenges of life. We live in a time that is magnificent as well as troubling and dangerous; a time which challenges us with pandemics, wars, violence, poverty, racism and climate change. Yet as Christians seeking reconciliation, justice and peace we also know the value of a spiritual life, are aware of our immense responsibility, and must unite and help each other create forces of calmness and sanctuaries of peace where the silence of people can call on the creative word of God.
In the world we witness the evils of suffering and conflict. Through solidarity with those who suffer we allow the love of Christ to flow through us. When we offer love to our brothers and sisters and nurture hope in the world, God becomes known to us. Spirituality and solidarity are inseparably linked. Abiding in Christ, we receive the strength and wisdom to act against structures of injustice and oppression, to fully recognize ourselves as brothers and sisters in humanity, and to be creators of a new way of living, with respect for and communion with all of creation.
The summary of the rule of life that the sisters of Grandchamp recite together each morning begins with the words "pray and work that God may reign". Prayer and everyday life are not two separate realities but are meant to be united. All that we experience is meant to become an encounter with God.
Further reflections are available at www.ctbi.org.uk/resources-for-week-of-prayer-for-christian-unity-2021
Faith Paulding
Support for Black Lives Matter (BLM)
Many of us have been deeply troubled by the events in the US that have led to the global "Black Lives Matter" movement. It is sad that in the 21st century we are still plagued by the ongoing menace of racism. This is not just a remote issue affecting faraway places. Within our own society most people of an ethnic minority background will experience prejudice and disadvantage, purely because of the way they look. As Christians we find this abhorrent and altogether unacceptable.
URC Youth made the following statement: "We hope to affirm our commitment to being anti-racist and will take this opportunity to consciously examine our own practices to see where we can do better." See https://urc.org.uk/latest-news/3511-black-lives-matter-urc-youth-stands-in-solidarity for the full article and links to resources.
At Melbourn URC we echo this statement, advocating for acceptance of all peoples and reject all forms of action that differentiate based on racial backgrounds. We will work to examine what we can do better and ensure that inclusion is enshrined in our culture within the church. Watch-out for more to come on this topic.
What does the bible say about racism?
Galatians 3:28 NIV
There is neither Jew nor Gentile, neither slave nor free, nor is there male and female, for you are all one in Christ Jesus.
John 7:24 NIV
Stop judging by mere appearances, but instead judge correctly."
Matthew 28:19 NIV
Therefore go and make disciples of all nations, baptizing them in the name of the Father and of the Son and of the Holy Spirit
Worship during the "Lockdown" (by Rev Rosemary Hartley)
We are all used to some worship at home. We may follow something like the IBRA readings and notes, making a quiet time for prayer, maybe first thing in the morning. We may just offer a flash prayer for help for ourselves, or for another during the day. We may say thank you for the way things have worked out. We may commit ourselves to God's care as we come to the end of another day. We may do all these things.

But we are all used to worship together on Sundays. We enjoy a variety of approaches in an interregnum, with different people coming each Sunday to lead the Service and using our basic framework in their own individual way. It includes prayers of adoration, confession, thanksgiving, dedication and intercession. There are readings from the Bible and the gospel is proclaimed.

So what I do on Sundays at the moment is this:

I settle down in front of the computer about five minutes before 11 am. At this time I know that friends in Melbourn and in St. Neots are settling down in their own homes to share worship together at our usual time for Sunday worship. I bring them to mind before God.

I go to the website of the URC in St. Neots where I was a Member from 2006 until I moved to Harston last year. I listen to their Minister Rick with his prayers and thoughts on the Bible passages set for the day.

Then I turn to one of the suggestions on the website of our Melbourn URC. On Easter Sunday I sang the traditional hymns supported by the choir of Kings College.

On the first Sunday after Easter the lectionary readings included John's account of the appearance of the Risen Christ to the disciples. In the URC Prayer Handbook, which I follow every year, the Opening Prayer started:

"Risen Christ,
when we find ourselves behind closed doors .......
come and stand amongst us."

It continued with topics of intercession with the same request

"Where there is fear and anxiety ......
Where there is loss and grief ......
Where there is doubt and insecurity ......"

But it was that Opening Prayer I particularly wanted to share. It had been written months before the Coronavirus crisis and Lockdown. Yet so amazingly appropriate!

So we can worship day by day in the way we always do. On Sundays we can take advantage of whatever the media have to offer on whatever equipment we have.

The one thing we can't do is meet around the Communion Table to share in the Sacrament of the Lord's Supper, and express our fellowship in conversation together.

We look forward to the time when the virus is defeated, and we can meet again.

Rosemary Hartley





Find us at: Orchard Road, Melbourn, Cambridgeshire SG8 6BP
https://www.google.co.uk/maps/place/Melbourn+URC+Church


---
Copyright © 2016-2021 Melbourn United Reformed Church